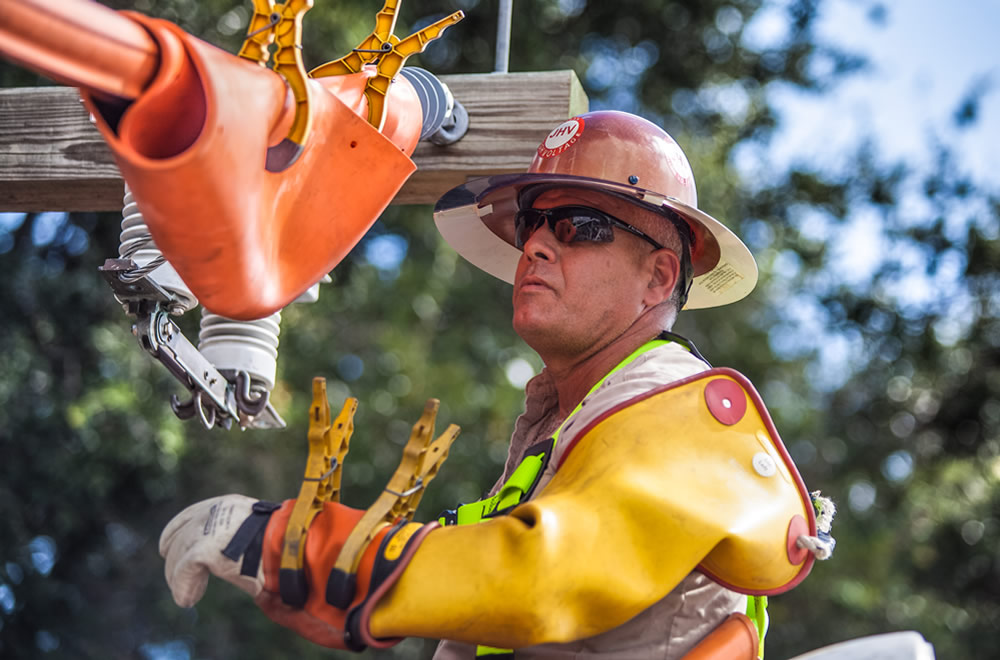 JORDAN HIGH VOLTAGE (JHV)
Jordan High Voltage (JHV) provides the highest quality service in a timely and cost effective manner. Headquartered in South Florida our work takes us throughout the State of Florida and to other parts of the Country. JHV uses only the finest industry-approved materials in the hands of well seasoned and skilled craftsmen. Our journeymen and tradesmen take pride in their work, and have decades of experience.
Along with our specialized line of equipment and expertise in all phases of electrical work, our commitment to safety and timely response is our trademark. We strive for excellence from the first day on a job until project completion, and we enjoy outstanding relationships with our clients.
Founded in 1973, Jordan High Voltage (JHV) continues be a leader and innovator in the high voltage industry. Our Clients include utilities like Florida Power and Light, refineries such as Citgo and Exxon, and United States Military Installations including the US Navy and the US Coast Guard.
"Please pass along my appreciation once again to your crews for the outstanding job they did. They had to work long hours through a difficult time dealing with the different activities and restrictions going while here in Daytona Beach. From your cable pulling crews to the splicers, they all work safe without any issues and their quality of work and professionalism didn't go unnoticed. Thanks again for all your assistance!!"
"Your team did a great job for us, much appreciated. Thanks for the tremendous teamwork and great efforts on this one guys!"
ArtMacey Florida Power & Light General Manager Central Maintenance North/West Region
"We want to thank you for answering our call for assistance &prioritizing safe work practices…your contributions played a major role in helping restore power to all of our customers safely."
Tom King President National Grid
JHV IS A VETERAN OWNED BUSINESS
Since our first job at the Naval Lab in Bethesda, Maryland three decades ago, Jordan High Voltage has continued to serve and provide turnkey electrical solutions to American Military Installations.  We offer the knowledge and expertise that Contracting officers and Project Engineers are looking for.
We are proud of our Country, proud of our Servicemen and women, and proud to provide Electrical Contracting Services to the different branches of our Country's military.
CAGE/NCAGE: 3DJH8
DUNS: 108980194
North American Industry Classification System (NAICS)
237130 – Power and Communication Line and Related Structures Construction
238210 – Electrical Contractors and Other Wiring Installation Contractors
238990 – All Other Specialty Trade Contractors
Standard Industrial Classification (SIC)
1731 – ELECTRICAL WORK
1799 – SPECIAL TRADE CONTRACTORS, NEC
3825 – INSTRUMENTS TO MEASURE ELECTRICITY
4911 – ELECTRIC SERVICES
Certifications and Qualifications
Raychem Certified
OSHA Certified
FPL approved Contractor