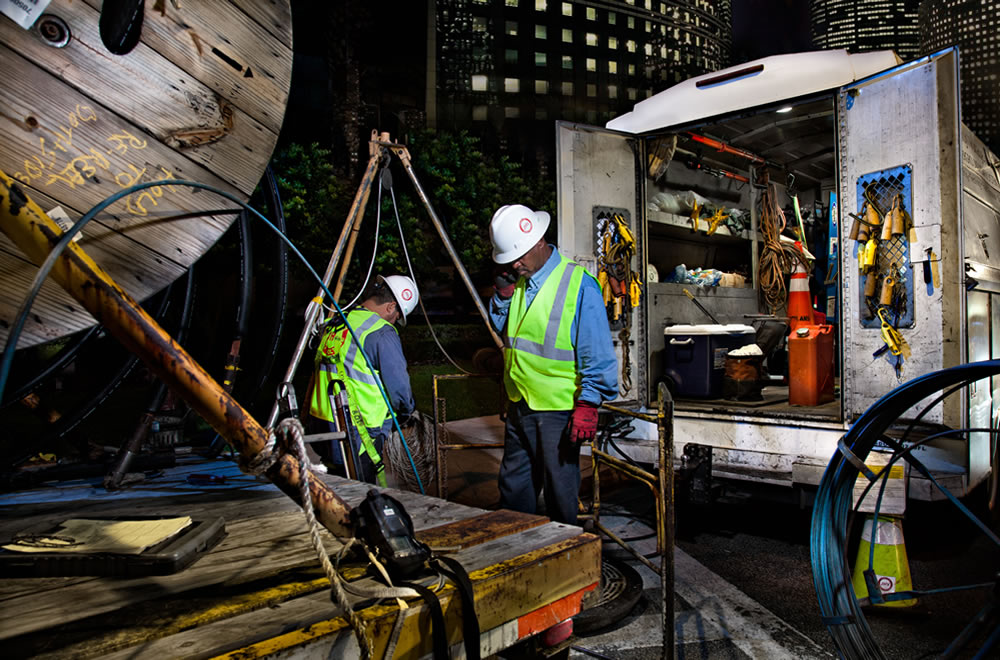 CABLE INSTALLATION
JHV provides the manpower and equipment do any type of cable pull. Our cable pulling crews have the expertise and experience to pull anything from small 1/0 poly cable in PVC to 3/C Paper Lead Cable in new PVC, and also old previously used orangeburg duct systems.
Although these ducts are not used on new installations, many existing systems across the Country still have these duct systems in place. Cable removal and re-use is often difficult.
JHV can remove old cable that has not previously been able to be removed, clean the ducts and re-use the existing duct system, saving thousands of dollars.
Typical cable pulls include:
Manhole and vault cable installation
Direct buried cable
Cable installation in PVC & Orangeburg in Large Downtown Network & other Systems
Submarine cable crossings in HDD pipe
Pulls to switch cabinets, transformers, auto-transformers, into substations, splice boxes and riser poles
We can pull any size cable, and can make pulls of any length to include pulls of 2000 feet or more
We have the most powerful and best equipped machinery for cable pulling and have decades of experience to conquer difficult projects. JHV is often called in where other companies have been unsuccessful. JHV provides manpower and equipment to our clients to pull cable manhole-to-manhole-to-rise-pole, and manhole-to-vault for any size cable.