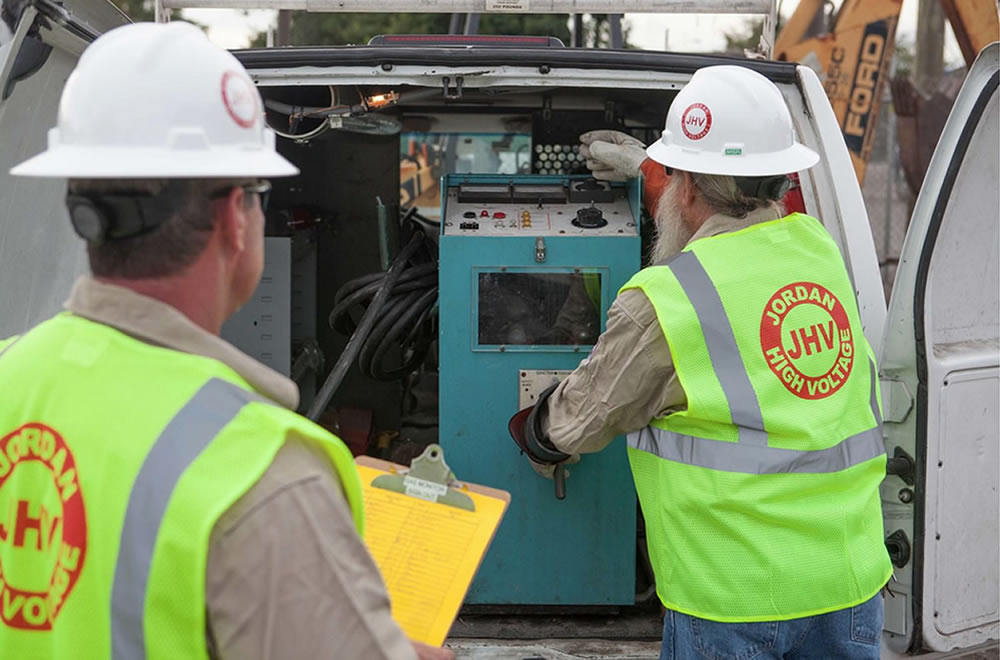 FAULT LOCATION AND CABLE TESTING
At JHV we use the latest technology, best equipment, and we employ both new and old proven techniquesto locate the fault efficiently and cost-effectively. We can locate anything from a direct buried 1/0 cable fault to complex network systems used in larger downtown city applications.
We have never walked away from a job without locating the fault for our client. As is the case with other services we are often called out where others have been unsuccessful.
We locate faults for the following applications:
Single and multi-conductor synthetic
Paper Lead Cable
Low & medium pressure oil-filled cable
Pipe type cable applications
5KV to 345KV PILC
JHV Provides manpower and fault location equipment for single and multi-conductor synthetic and PILC from 5KV to 35KV applications. We locate faults in any type of construction from duct bank to direct-buried. Once faults are located we will repair and proof-test to owner's specifications.
(Special arrangements can be made for fault locations in low and medium pressure oil-filled, and pipe type cable applications for higher voltages up to 345KV PILC)