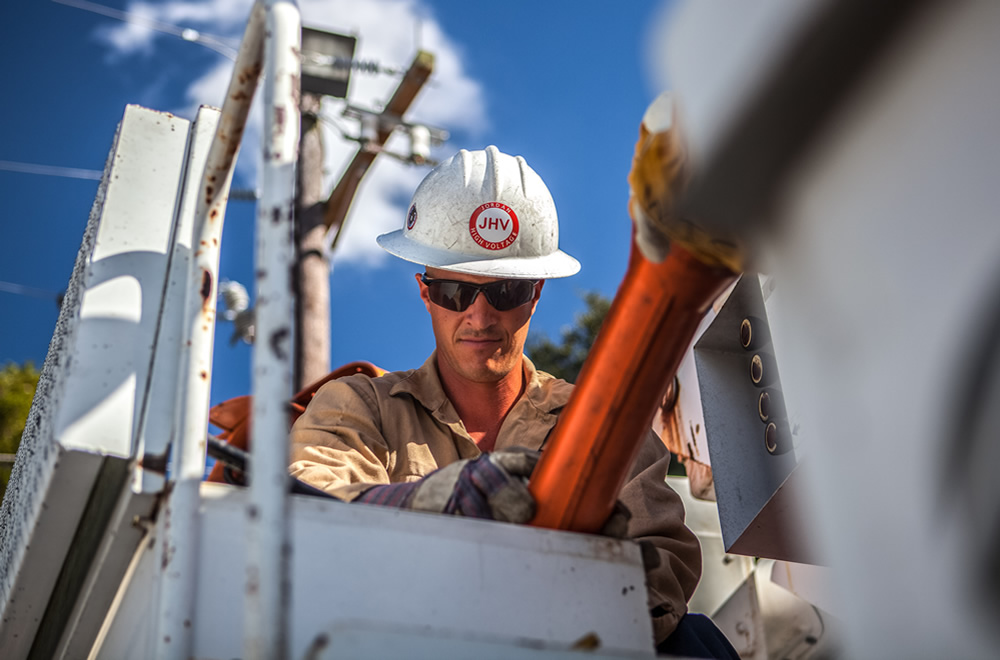 EMERGENCY RESTORATION
With 3 offices in the Eastern United States and one in the Midwest JHV is positioned to respond to Emergency Storm Restoration needs, Nationwide 24 hours a day 365 days a year.
With minimal response time JHV will provide Safety, Supervision & Equipment along with Seasoned and Experienced IBEW ticketed Journeyman Line crews wherever needed. 
From devastating storms of the past such as Hurricane Andrew, to more recent storms such as Hurricane Sandy and Hurricane Isaac where JHV provided over 350 crew members from Four States to assist Florida Power & Light, NextEra & Entergy in restoration efforts, JHV's timely response & restoration expertise is our trademark.
Today, JHV stands ready to assist wherever and whenever needed, no restoration effort is too small or too big for our team to handle. 
Here is a sampling of our work history in the emergency response arena.
Hurricane Andrew: Florida, Louisiana
Hurricane Opal: Florida, Georgia
Hurricane Bertha & Fran: North Carolina
Hurricane Georges: Mississippi & Florida Keys
Hurricane Mitch: Florida
Hurricane Floyd: North Carolina
Tropical Storm Allison & related Tornadoes: Texas, Louisiana
Hurricane Isabel: North Carolina,Virginia
Hurricane Lili: Louisiana
Hurricane Charley: Florida, South Carolina
Hurricane Frances: Florida
Hurricane Ivan: Alabama, Florida
Hurricane Jeanne: Florida, Georgia
Hurricane Dennis: Florida
Hurricane Katrina: Florida, Louisiana & Mississippi
Hurricane Wilma: Florida
Hurricane Humberto: Texas & Louisiana
Hurricane Gustav: Louisiana
Hurricane Ike: Texas
Hurricane Earl:

Massachusetts

Tornadoes:

 Alabama

Derecho Wind Storm:

Virginia/West Virginia

Hurricane Isaac

: Florida Louisiana

Hurricane Sandy

: Massachusetts, Rhode Island, Connecticut, Vermont, and New Jersey
Contact us for immediate response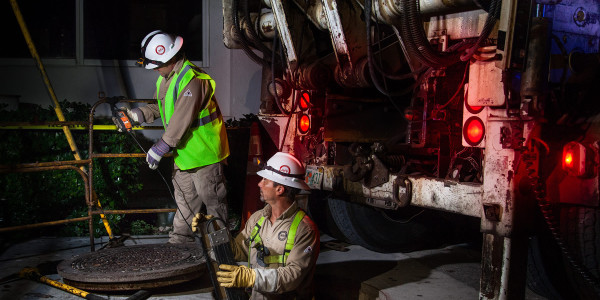 JHV provides the manpower and equipment do any type of cable pull. We have the most powerful and best equipped machinery for cable pulling and have decades of experience to conquer difficult projects.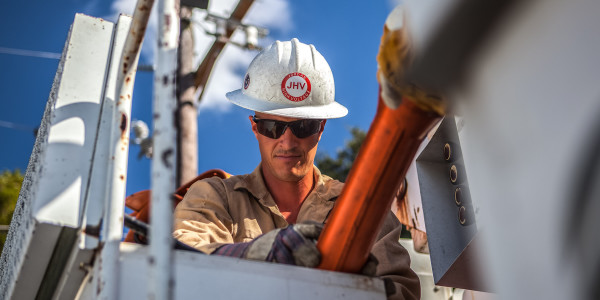 Jordan High Voltage's Overhead division offers turnkey overhead solutions to utilities, co-ops
and rural co-ops, government institutions, and private customers.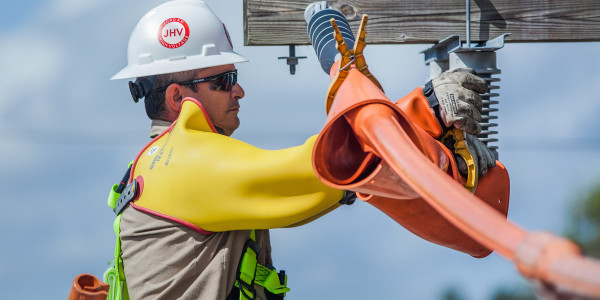 When unplanned power failures and outages occur, we are on-call for our clients 24 hours a day, 365 days a year. Timely response is our trademark.